Supporters of Islamic State have praised the deadly attack on NSW police headquarters, extolling 15-year-old Farhad Khalil Mohammad Jabar as a "knight" who had carried out a mission on behalf of the terrorist group.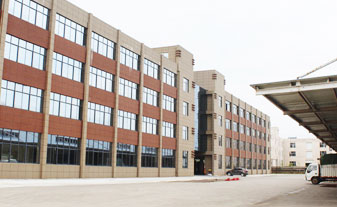 The attack in Parramatta on Friday, in which 58-year-old NSW police accountant Curtis Cheng was shot dead, has also prompted calls for more so-called lone-wolf attacks.
A supporter of the terror group has also claimed on social media that Jabar's passport had been seized by authorities prior to the attack.
"Farhad Muhammad. His family had been raided several times, his mother humiliated, his passport taken…" the person, known as browsing, claimed on social media.
The claim has not been verified and AAP has contacted NSW Police, the Department of Foreign Affairs and Trade and the Attorney-General's Department for comment.
"They were under constant surveillance so our brother, Farhad, took a stand and attacked a Police HQ," browsing wrote.
The person tweets in English and Arabic and appears to have connections to the United Kingdom.
"Allah accept our brother Farhad Mohammed – 15 years old. Killed one officer. Then got shot, to his shahada inshallah," he continued.
"He struck terror right in the HEART of the disbelievers."
The development comes amid reports that Australian counter-terrorism authorities have linked the 15-year-old with a British radical associated with Islamic State.
The report has not been confirmed by authorities.
Another supporter of Islamic State, called Abu Layth At-Tamimi, and who appears to be in Syria or Iraq, on Tuesday evening praised Jabar over the deadly attack: "Farhad Mohammed a knight of this Ummah [Islamic nation] carried out a mission to honour his deen…only 15 subhan [glorious] Allah May Allah accept you!"
"Oh Allah honour us to be amongst those who sit with the shuhada [martyrs] … May Allah's blessing be with him and his noble family."
Another supporter, who appears to be known as Abu Abdullah, called for the killing in Parramatta to inspire similar attacks: "May Allah remove from us this disease of inaction, and allow us to follow the example of this young shaheed [martyr]."
A report in The Australian newspaper on Tuesday said authorities were also focused on other members of the family, including an elder sister who it's claimed left Australia for Turkey the day before the shooting.
The Australian Federal Police (AFP) is attempting to trace her movements amid fears she may have travelled to either Syria or Iraq, the newspaper reported.
The AFP refused to comment about these inquiries, referring all questions to the NSW Police.
NSW Premier Mike Baird, when asked about the sister on Tuesday, said: "Those people that have undertaken any inciting or any encouragement to undertake such a horrendous crime, I can assure you we will track them down and they will face the full consequences of the law."
It was also reported that police suspect Jabar's elder brother may have links to Muslim extremists.
Comment has been sought from NSW Police.