(Transcript from SBS World News Radio)
The international charity organisation Medecins Sans Frontiers has criticised the latest explanation by the United States military of its bombing of an Afghan hospital.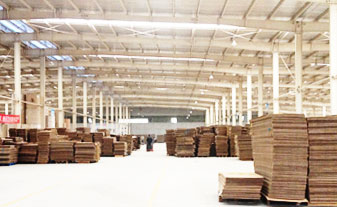 The bombing at Kunduz killed 22 people and wounded many more, including MSF staff.
As Kristina Kukolja reports, it highlights issues around the rules of engagement with medical objects in armed conflict.
(Click on the audio tab above to hear the full report)
The United States military has admitted it committed a deadly bombing of a trauma facility in remote northern Afghanistan run by Medecins Sans Frontiers.
But it says the move was in response to a request for US air support from Afghan forces in the area who claimed they were under fire from the Taliban.
Several civilians, it says, were "accidentally struck".
The account differs from an earlier US statement that the Taliban was attacking US fighters, who then called in a strike, resulting in deaths that were termed "collateral damage".
The Obama administration has now described the incident as a "profound tragedy" and says the United States goes to great effort to avoid civilian casualties.
But MSF president Meinie Nicolai has told the news network Al Jazeera there are problems with the US interpretation of events.
"It goes from 'collateral damage' to a 'tragic incident,' and now we hear pushing the responsibility to the Afghan government. There is no justification for hitting a hospital on the front line working under a humanitarian code that's based on the Geneva Conventions. There can be no justifications to attack a hospital and kill patients and medical staff. So, the discrepancy of the descriptions that we've had from the US military reinforce our [request] for an independent and a fully transparent investigation of what has happened."
MSF has been unrelenting in pursuing an inquiry into the bombing independent of those announced by the United States, NATO and Afghanistan.
It says the latest developments make the need for a full, transparent investigation more critical.
And in a separate statement, MSF expressed "disgust" at what it calls accusations by Afghan government authorities that the Taliban was at the site, leading to the bombardment.
It says that amounts to an admission of a war crime and contradicts the initial attempt by the US government to minimise the attack.
There is growing support for the organisation's push for more clarity.
The International Committee of the Red Cross's Ewan Watson says MSF has engaged correctly with all sides on the Kunduz battleground and deserves answers.
"If MSF have given their coordinates, these then need to be put into the military planning and made sure that that area is respected so that it's not just a question of not attacking that particular hospital, it's also factoring in, if you're attacking a military target nearby, to make sure that there are not going to be undue civilian casualties as a result of that. So there really does need to be a full investigation."
The Geneva Conventions, the so-called laws of war, are a set of international humanitarian rules governing conduct in a war zone.
Among the conventions' provisions are rules of engagement with so-called civilian "objects," such as hospitals.
James Ross from the New-York-based Human Rights Watch says a hospital would usually be a protected zone but there are situations when that exemption is lost.
"A hospital could lose its legal protections if it's being used for military purposes, which would be an enemy force, say, that occupies the hospital and is using it for military purposes. But even though that was suggested by local police in Kunduz, there's really no evidence that was the case. And, secondly, even if there were a small number of Taliban forces in the hospital, that would not permit the kind of bombing attack that struck the hospital."
He says there are other factors, too.
"Because hospitals do have special protections, normally, if they are being used for military purposes, instead of just being able to attack them — which would be the case with other civilian objects — with hospitals, you actually have to give a warning and sufficient time for the hospital to respond before you actually could carry out an attack."
James Ross says international humanitarian law permits hospitals to engage with combatants in some circumstances.
"Hospitals can treat soldiers, and treating soldiers does not make them a military target. So that wouldn't be the basis for an attack on a hospital. Using a hospital for military purposes would include things like storing ammunition in the hospital or deploying forces, whether they're engaged in firing or not. But, again, there's no evidence that was the case in this hospital. And MSF, a humanitarian organisation, is particularly careful about taking steps to ensure that their medical facilities are not used for such purposes."